Senior KMA officers interdicted
Estimated reading time: 6 minute(s)
A total of 12 senior officers at the Kenya Maritime Authority (KMA) have been interdicted over alleged tender fraud, worth Sh1.1 billion.
According to the Director of Public Prosecutions (DPP) Noordin Hajji, he was satisfied with investigation by the Ethics and Anti-Corruption Commission (EACC) into the tender, that was allocated to construct a building in Mombasa County's Mbaraki area, in the 2016/2017 financial year.
The new KMA office along Mbaraki Road has been under investigation since 2019 over allegations that its cost had been inflated.
Former KMA acting Director-General Cosmos Cherop, head of procurement Edwin Mong'are Momanyi and tender evaluation committee members; Joel Kiprono (chairman), Seth Oluoch, Bakari Omar, Juma Ahmed, Francis Okello and Jemimah Mukaluma, were arrested according to a statement from EACC, and would be arraigned on Wednesday, June 10th 2020.
Also arrested are Robinson Mwangi from Bill Consults Ltd, Denis Ngeno from the State Department Public Works and Peter Kimani and Jared Biwott from Mengi Designs Ltd.
Four suspects, including Cherop and Momanyi, were picked up in Lamu and were either airlifted or driven to Mombasa.
"We have arrested eight suspects, three based in Nairobi. Cherop and Momanyi have been arrested in Lamu and are being brought to Mombasa as we speak," said Head of EACC Lower Coast region Mtembei Nyaga.
According to EACC boss Twalib Mbarak, those being sought are KMA Kisumu branch manager Joel Kiprono, Bakari Mwakuyu (internal audit officer), Francis Okello (assistant ICT officer) and Peter Kinyanjui (projects coordinator, mechanical engineering services, Mengi Designs).
Hajji said he was satisfied EACC had established the eight altered tender documents submitted by bidders to inflate the cost of the building. 
"I have independently reviewed the investigation report and the inquiry file and I am satisfied that there is sufficient evidence to support various charges under the Anti-Corruption and Economic Crimes Act, 2003, against the officers," said Haji.
According to summary of the allegations and proposed charges by the EACC, the suspects could face up to eight charges before a Mombasa court.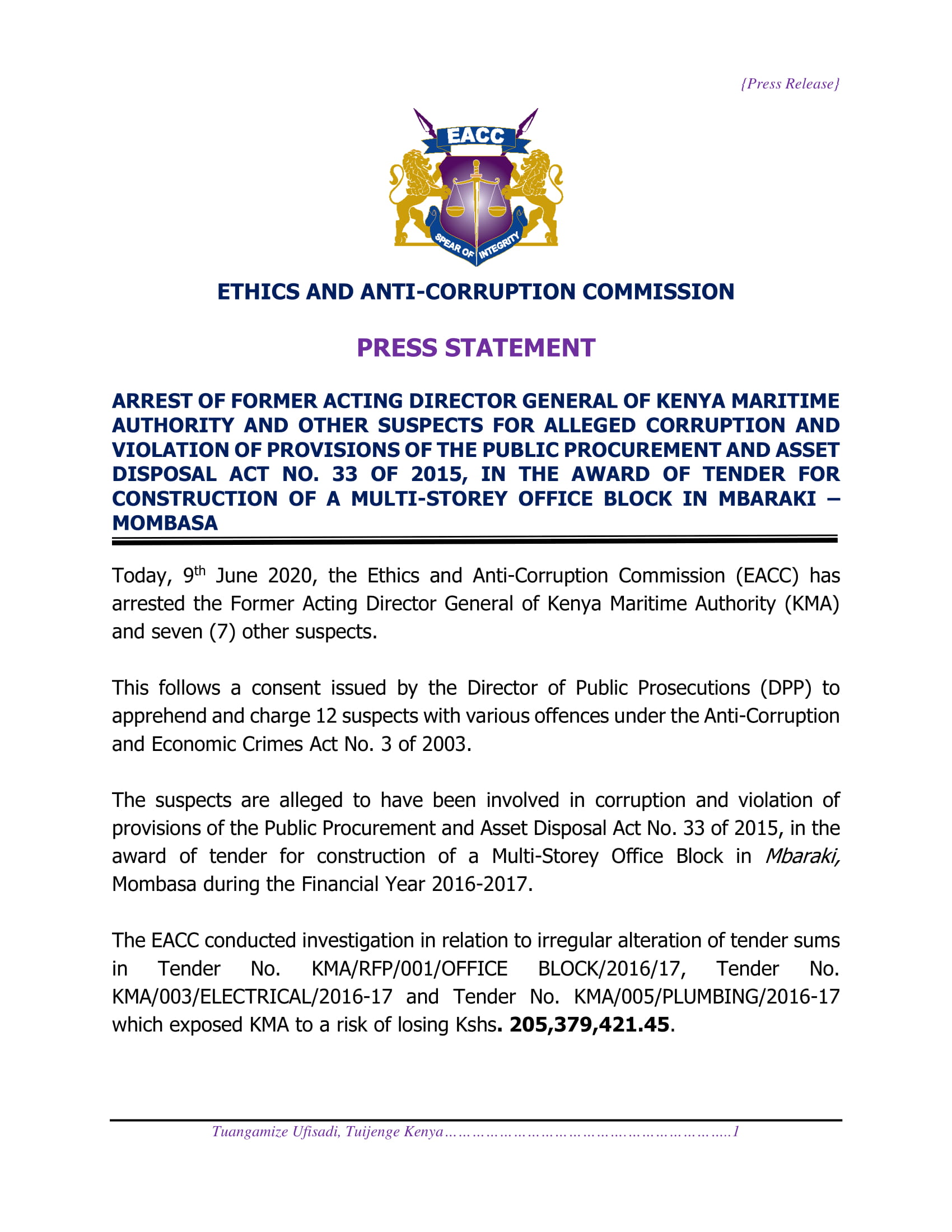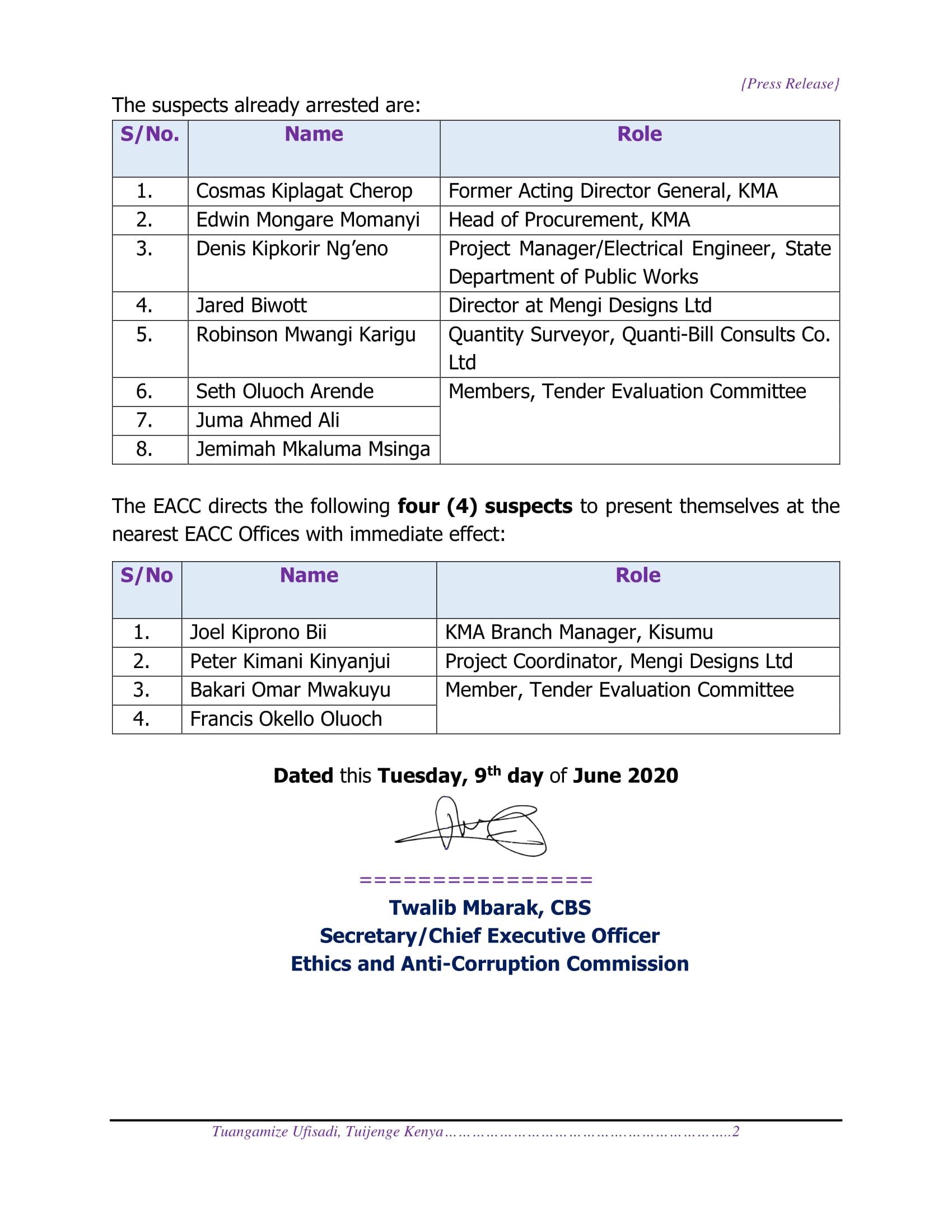 Follow, like us on social media..